Due to high demand, we are currently offering a "Team Aaronman" shirt to support Aaron and his family!  All proceeds are donated to the ROHHAD Association.
Available in white or black.
Donate $40
Receive your own Aaronman shirt:
We ship to:
Australia · Austria · Belgium · Brazil · Canada · Czech Republic · Denmark · Finland · France · Germany · Ireland · Italy · Japan · Monaco · Netherlands · New Zealand · Norway · Portugal · Singapore · Spain · Sweden · Switzerland · United Kingdom · United States
(bold – newly added countries!)
*2019 & Future Project*
We are still planning out the fine details, but please check back in 2020 for the second annual Duckling Fan Project! 
Thank you for participating!
–Ale & Shannon

We are so proud to announce that Robert and Susan Downey HAVE received their shirts!
Our trip to LA was full of many, many ups and downs…  There was no fan pit in the blueprints for the convention center setup, so we worked hard to gather other fans and with a little luck, we made #AvengeTheFans trend worldwide on Twitter!  A fan pit was created for us once Disney/Marvel caught word, and after speaking with Disney security and doing a little crowd control of my own, they agreed to work with us… and we were first in to choose spots!  So naturally, we stood as close to the drop off point as possible. Robert wound up seeing the shirts and made his way over, and the rest is history!  (And on the off chance you see this, sir, we cannot say THANK YOU enough for your generosity!  We never imagined that would happen…we love you 3000!)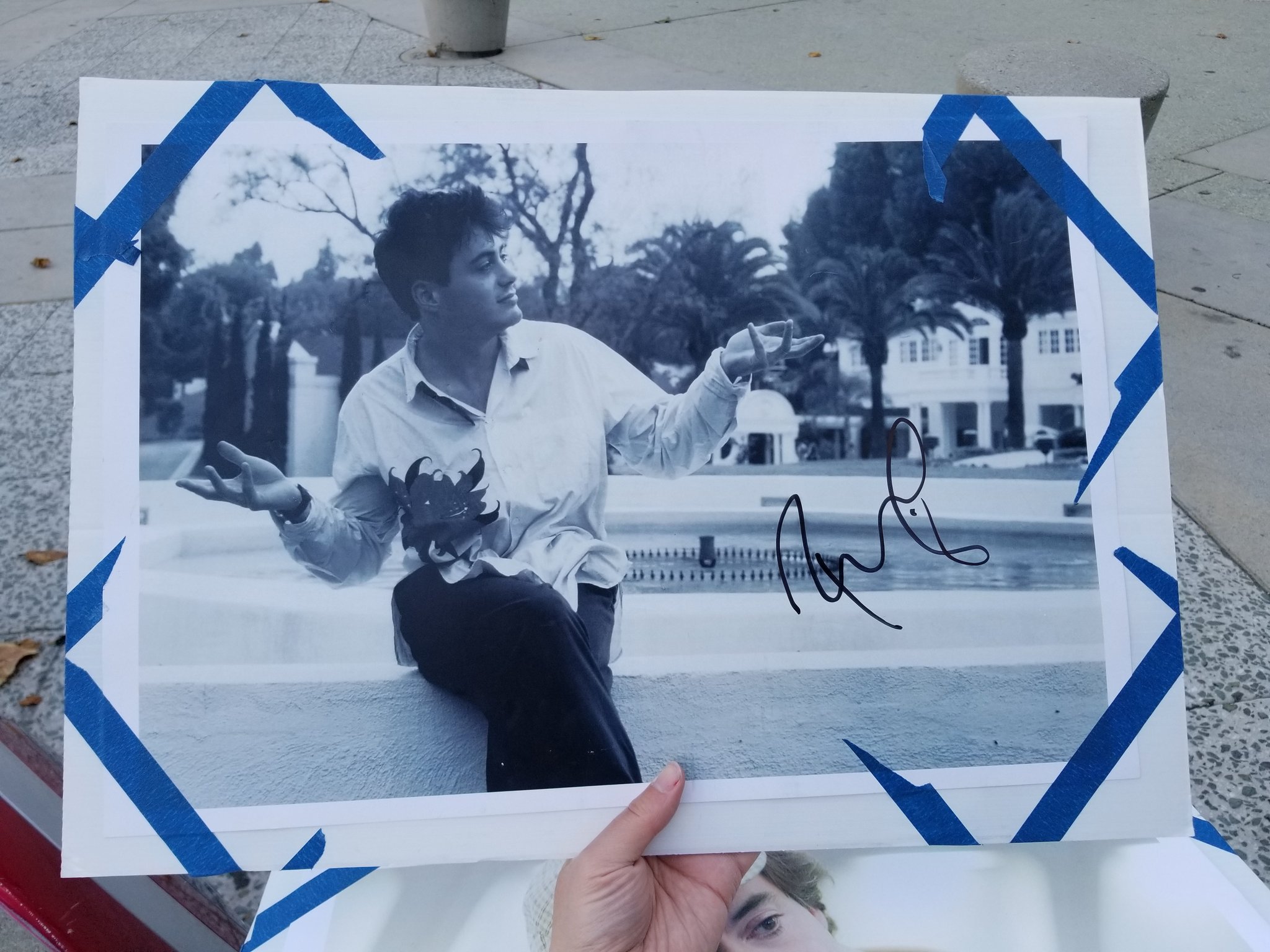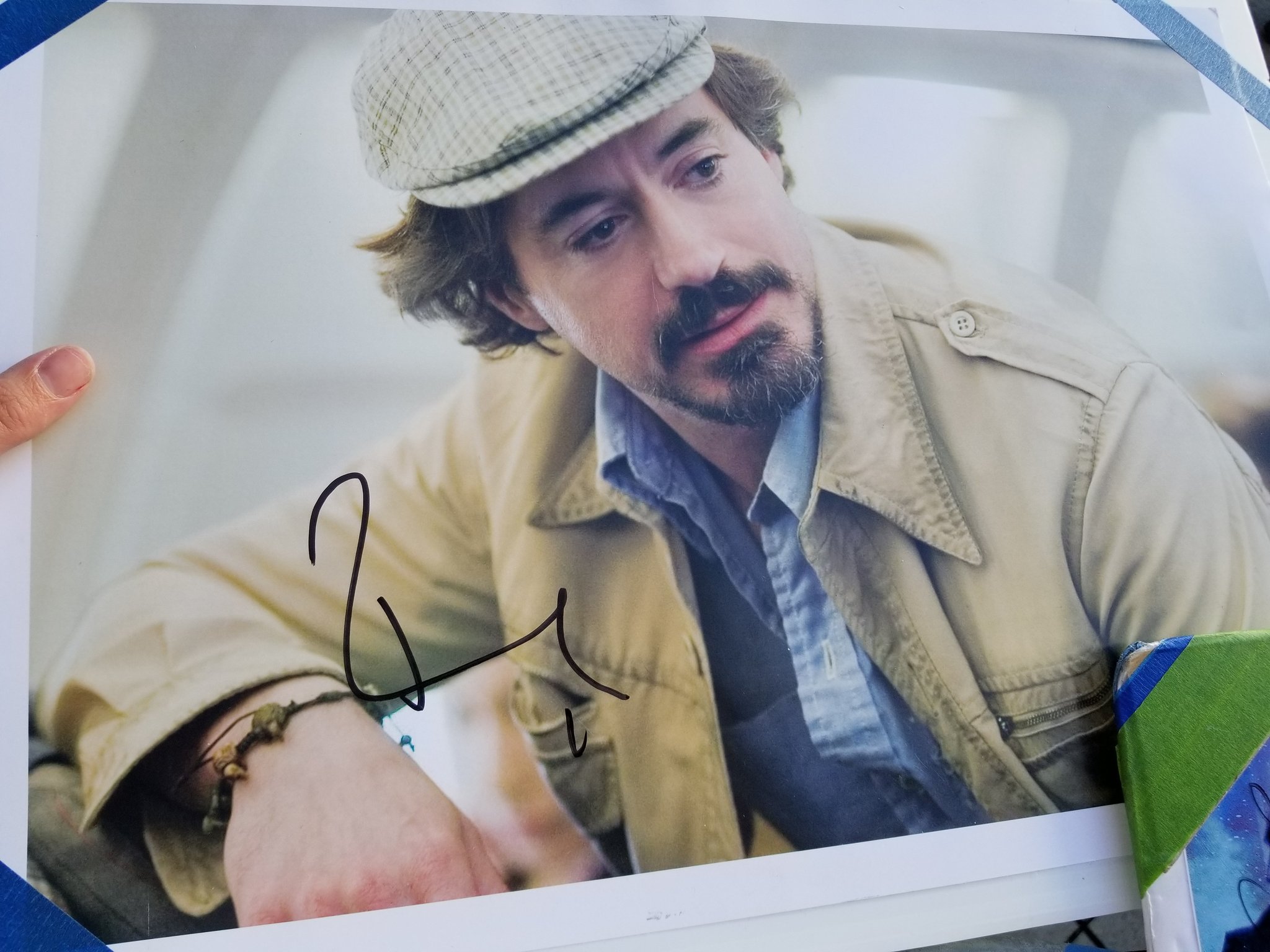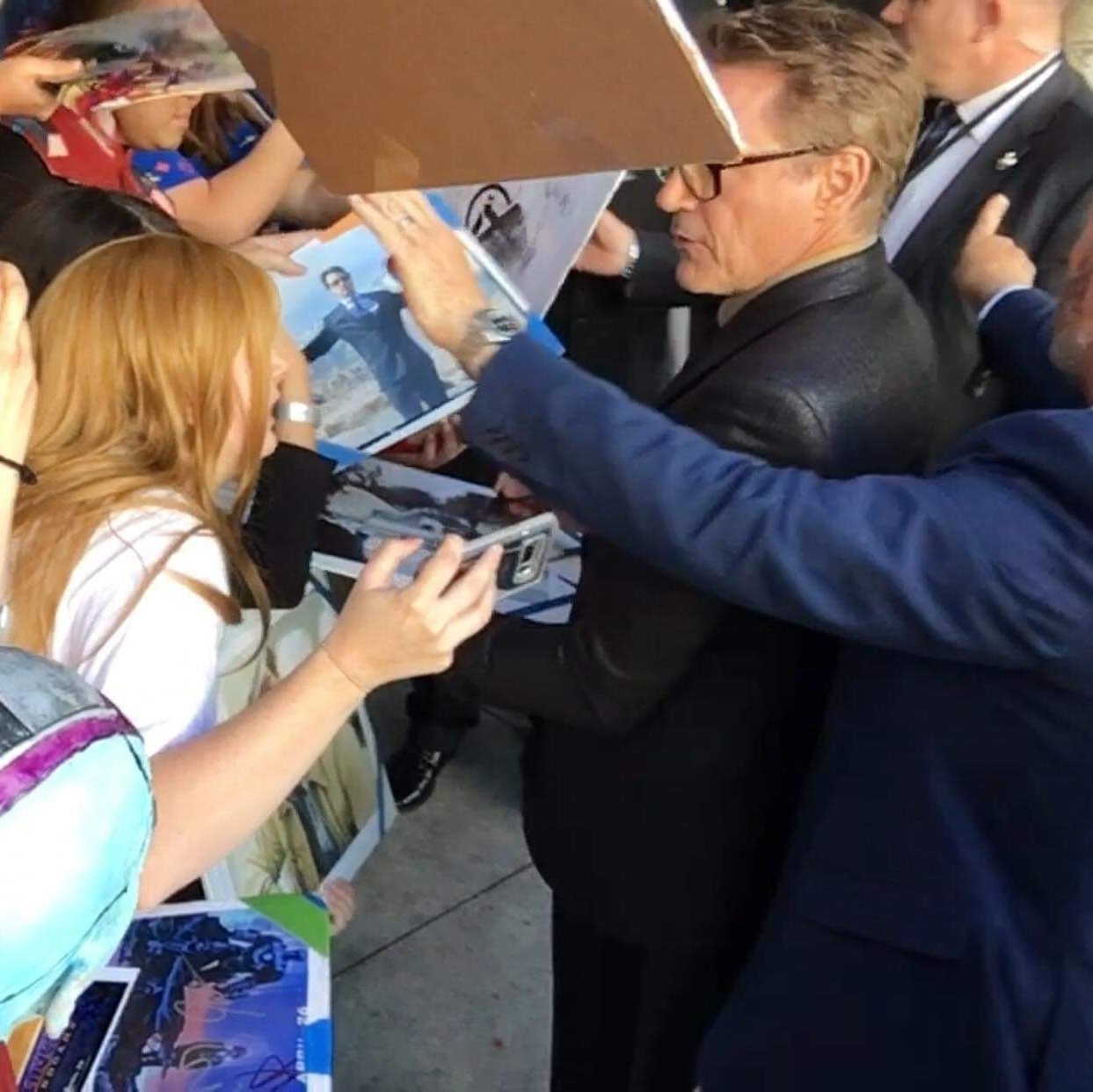 From the bottom of our hearts, thank you to everyone who donated to our project over the last couple of months. From October to December, 2018, you, the Duckling fandom, raised over $1,025 for the ROHHAD Association. The funds were donated in December, and Aaron has gotten his own t shirts!
What's next, you ask?
Though the project has ended for 2018, we are looking forward to continuing to raise money in 2019. Please stay tuned to see how you can participate in our second year! 
Team Downey, founded in 2010, is an entertainment company founded by Robert Downey Jr and Susan Downey that produces film and television properties (via TeamDowney.com).  In 2018, the duo began working with Aaron and his family to raise awareness for ROHHAD, a rare, life-threatening syndrome that affects the autonomic nervous system.
More info on Team Downey: http://teamdowney.com/
More info on the ROHHAD Association: http://www.rohhadassociation.com/
Fundraiser was live October 2018 - December 2018.  We have no official
affiliations with Team Downey or ROHHAD.  This is a fan project designed solely to raise money
for a good cause. Detailed donations report will be generated at a later date.
Please contact us at DucklingFanProject@gmail.com before taking any legal action
(aka Roberto please know we're only aiming to raise money for Aaron)!